Six Feet Under Wiki
When death is your business, what is your life? For the Fisher family, the world outside of their family-owned funeral home continues to be at least as challenging as--and far less predictable than--the one inside.
From Oscar®-winning screenwriter Alan Ball comes this breakout series that takes a darkly comic look at members of a dysfunctional L.A. family that runs a funeral business. With Peter Krause, Frances Conroy, Michael C. Hall, Lauren Ambrose and Rachel Griffiths. Winner of two 2001 Golden Globe awards for Best Television Series-Drama, and Best Performance by an Actress in a Supporting Role in a Series, Mini-Series or Motion Picture Made for Television (Rachel Griffiths).
WARNING: This wiki contains SPOILERS. Read at your own risk!
Featured Media
Featured Poll
Who is your favorite of the Fisher clan?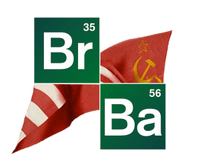 Ad blocker interference detected!
Wikia is a free-to-use site that makes money from advertising. We have a modified experience for viewers using ad blockers

Wikia is not accessible if you've made further modifications. Remove the custom ad blocker rule(s) and the page will load as expected.